News & Announcements
Posted September 7, 2018
The Waterloo Region District School Board (WRDSB) Education Centre and school buildings will be joining other Ontario government establishments in flying the Canadian flag at half-mast this weekend to mark Firefighters' National Memorial Day. Firefighters' National Memorial Day was instated by the federal government last year and is celebrated annually on the second Sunday of […]
Read more about WRDSB flags at half-mast this weekend for Firefighters' National Memorial Day »
Categories: News
Posted September 7, 2018
Waterloo Region District School Board's International Language Programs are offered every Saturday from September 15, 2018 to June 15, 2019. The programs run at a variety of locations throughout the region, and each class lasts either 3.25 hours for high school credit courses or 2.5 hours for elementary courses. All levels of language ability are welcome. […]
Read more about International Languages course registration opens tomorrow »
Categories: News
Posted September 5, 2018
Yesterday evening an electrical malfunction occurred in the electrical room at Sir John A Macdonald Secondary School (SJAM). Several circuit breakers were damaged due to a main distribution problem, which has now been repaired. The system has been inspected and approved by the Electrical Safety Authority and service has been fully restored. The school will […]
Read more about Sir John A Macdonald SS reopens Thursday, September 6 »
Categories: News
Posted September 4, 2018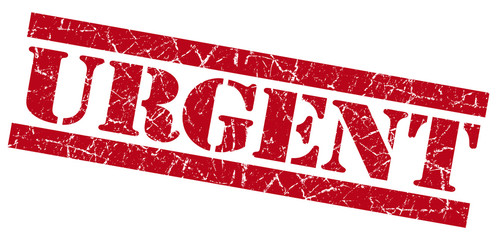 On the evening of Tuesday, September 4, 2018, an electrical malfunction occurred at Sir John A. Macdonald Secondary School which resulted in significant damage to the electrical systems. As a result, classes have been cancelled for Wednesday, September 5, 2018, and the school is closed to all staff and students. There was no impact to neighbouring residences or schools (Abraham Erb). We recognize that students and staff are eager to continue classes and so repairs are proceeding as quickly as possible. Contractors are on site and we anticipate that the school will reopen on Thursday, September 6, 2018. Any further updates will be posted on the Waterloo Region District School Board website, social media channels and the school's website.
Read more about Sir John A Macdonald SS Closed September 5, 2018 »
Categories: News
Posted August 31, 2018
I want to welcome students, families and staff with sincere enthusiasm and express my excitement for all the developments and successes that the upcoming school year will bring.  
Read more about Welcome to the new school year »
Categories: News
Posted August 30, 2018
Each year, SJAM posts an update to our Student Information & Code of Conduct handbook.  All students and parents are strongly encouraged to download and review the file to ensure you are well informed about school policies and procedures.
Any questions, please contact the SJAM main office at 519-880-9979.
Read more about Student Handbook 2018-2019 »
Categories: News
Posted August 29, 2018
We recognize that there may be a number of questions about the changes relating to the re-issued 2010 Health and Physical Education Curriculum. We are providing Frequently Asked Questions as a way to inform our staff, families and community members about the changes. We will continue to update this section as information becomes available.
Categories: News
← Previous 1 2 3 … 61 Next →